*** SOLD!!! ***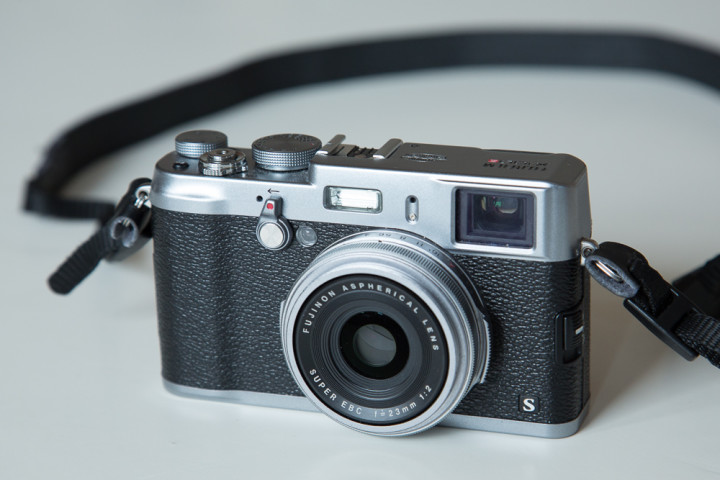 In the end, this wonderful piece of photographic equipment just isn't right for me so I'd like to find it a good home.
I'm selling my 'Like New' Fuji X100s.
- That includes the camera in the original box with all of the included accessories
- One additional battery
- 49mm Tiffen multi-coated sky filter (which can act as a permanent lens cap without worrying that the lens will get scratched)
- JB Camera Designs Grip-Base which protects the bottom of the camera and gives it a bit more size to boot.
A total of about $1400 worth of stuff list price, which I bought about a month ago so it's still very much under warranty.
I'm selling for $1050. Plus you will save yourself the sales tax. US only please.
If you're interested, email me bill@billwadman.com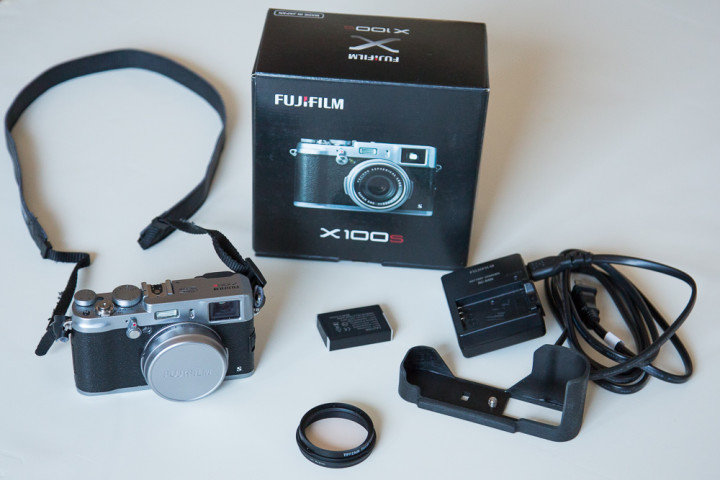 My Motion series from a few years ago was featured on Huffington Post today.
Pretty cool. Always nice to get millions of potential viewers for your work.
Go check it out yourself:
http://www.huffingtonpost.com/2013/10/14/bill-wadman_n_4086019.html?utm_hp_ref=arts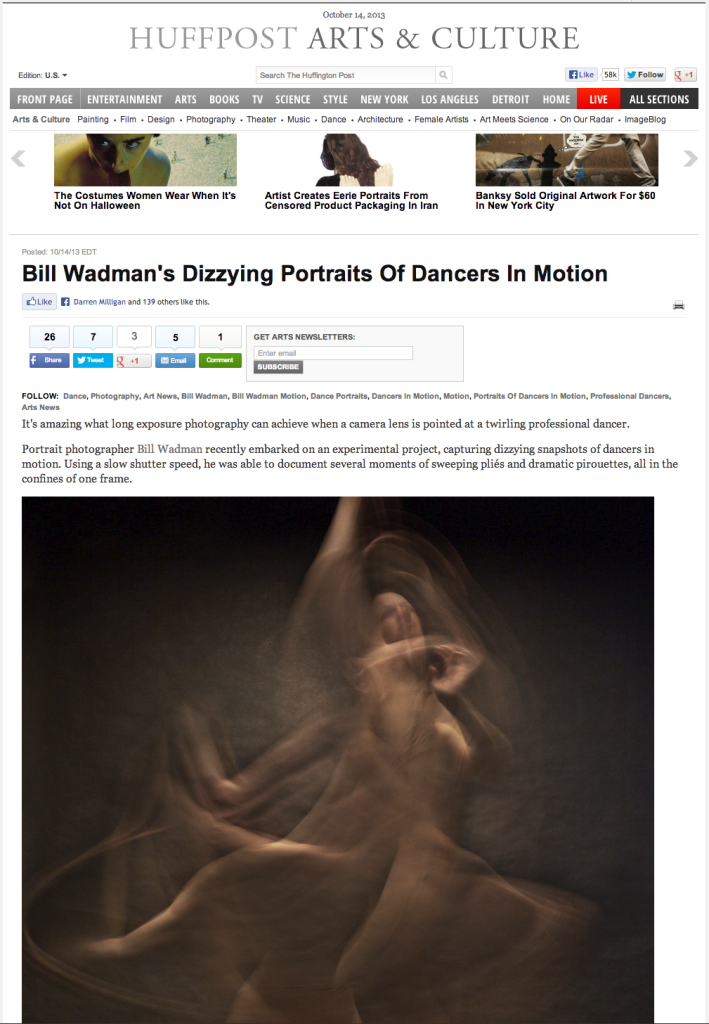 I was the guest today on Stuart Tracte's podcast Beer Diplomacy. Which is interesting for multiple reasons. First, I don't drink, and second we didn't talk politics much at all. But we did discuss photography (of course), the new iPhone, and why the NSA spying pisses me off so much. Also, you can hear me swear which I don't do very much on On Taking Pictures.
Enjoy.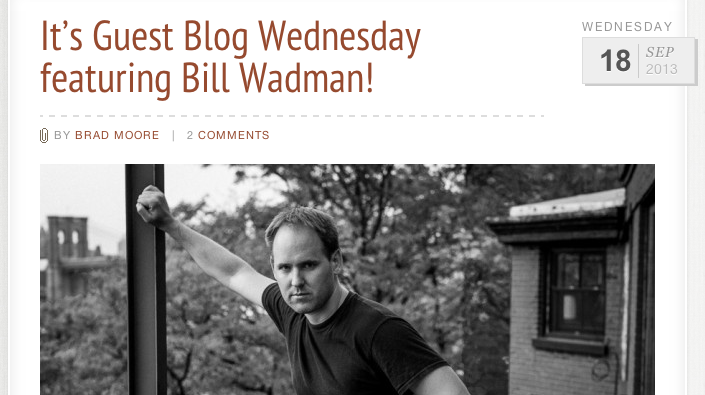 I had the opportunity to write a guest post over on Scott Kelby's blog this week. I wrote about working with portrait subjects and a few anecdotes about people I've worked with and how the experiences differed.
Go check it out if you've got a few minutes.
http://scottkelby.com/2013/its-guest-blog-wednesday-featuring-bill-wadman/
A lot of people have been asking about the song we use as the main theme for On Taking Pictures. It's actually a song I wrote and performed with Andrea Mann from 2006 called 'Eyes This Way'.
If you'd like to download it for your music collection, here's a link to the mp3. You can do this for free of course, but please consider tipping Jeffery and I (in the right sidebar) or using the Amazon affiliate link (also in the right sidebar) to send a few cents our way. We greatly appreciate it.