From the park at the end of the National Airport runway. Apparently they are even lower when they're landing in this direction. I need to go back and do it better next time.  Click to enlarge.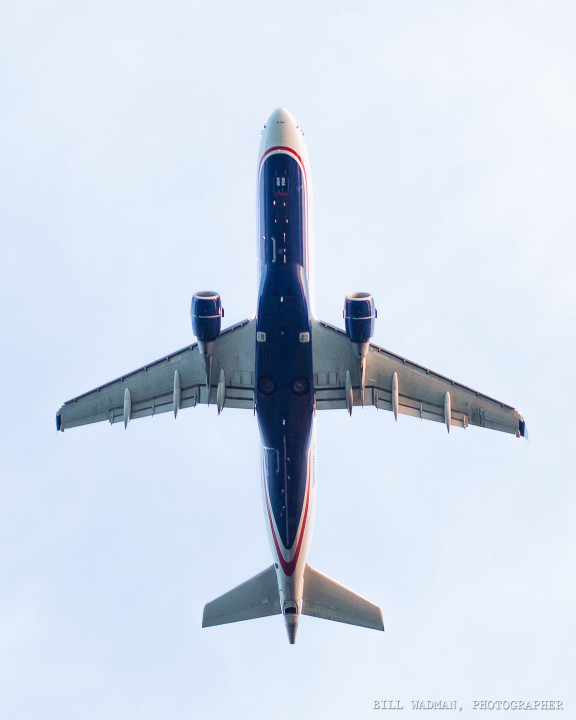 Click to Enlarge…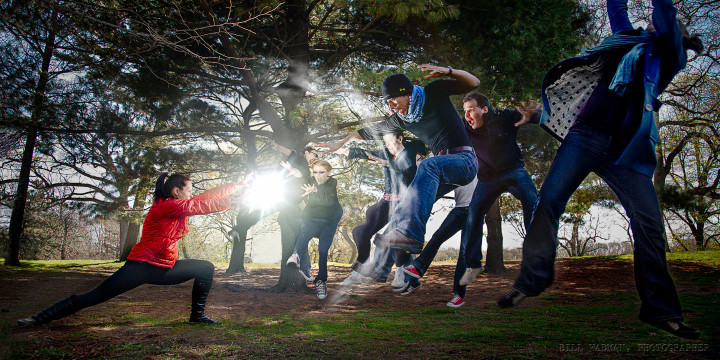 I saw the picture below for the first time a couple of weeks ago. I haven't found out who shot it, I saw it on a tumblr blog post that had be reposted a dozen times. So I apologize for not crediting them.
This Sunday morning in Prospect Park here in Brooklyn, I want to do something similar. Except my version will be much more planned and polished. I'm thinking of adding cracks to the sidewalk, flashes of light, maybe a shockwave. Generally pimping it out as a fun little experiment in compositing.
What I need are people.  At least 12 or so, but the more the merrier. If everyone brings an extra jacket or hat we could probably multiply the group as well.
The plan is to meet this Sunday at 10AM at the bandshell off of Prospect Park West and 9th street. There's a large expanse of concrete and even an option for me to get up above the action.
We will meet right about here (Google Maps Link)
Should be pretty fast. I think 20 minutes, half hour tops. And you can be part of making some fun art.
Again, the more people who come, the cooler it'll look, so join us and tell your friends. If you're thinking of coming, please send me a quick note to bill@billwadman.com so I can get some idea of what number I'll have to work with.
Who's with me?!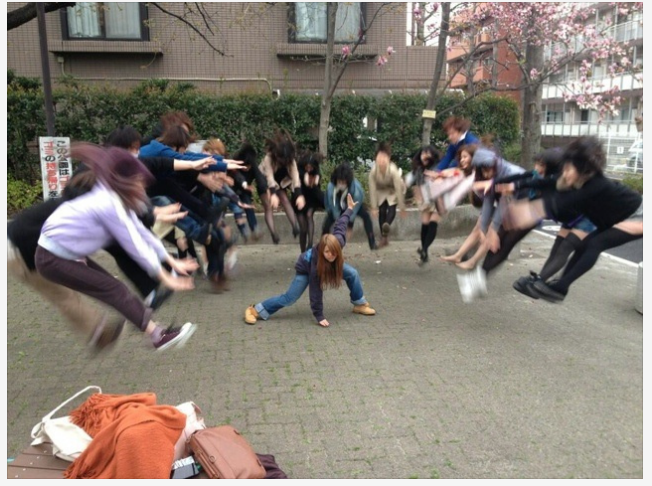 In late December we were supposed to get a bit of snow. I was working on my daily portrait project at the time and had the idea to take a portrait shooting down on the subject from above. Well it didn't snow more than a dusting that day, much to my chagrin, so it's been in the back of my mind until last night when we started to get hammered by this storm here in the northeast. So I put out a call on facebook and 6 of my friends showed up this morning in Prospect Park to help me realize my vision.
Thanks to Eran, Evan, Cait, Kalah, Emily, Patrick, and Heather for coming out this morning for a bit of fun. That Ranger Cam I have on loan came in pretty hand this morning.
Click on the images to blow them up bigger on your monitor and see some extra detail.