This week, Jeffery is back from Paris and is wrestling with whether seeing so much art is inspiring or depressing. Is there a point where experiencing the creativity of others is actually counterproductive? Also, we've said it many times…back up your photos. Southern California is on fire and photos still top the list of what people take first. Plus, a few gift picks for both the photographers and the non-photographers on your lists. Billy & Hells are our Photographers of the Week.
This week, we discuss walking the line between creativity and productivity. How do you approach getting your creative work done? Are you a planner, or do you fly by the seat of your pants and go where the muse leads? Also, what would prompt you to walk away from social media if you had more than a half-million followers? Plus, we weigh in on a couple listener emails. Vitas Luckus is our Photographer of the Week.
The tension between creativity and productivity
Bill Wadman – the 365 project (original)
Home – AJ Jacobs – Official Website AJ Jacobs – Official Website
Red pill and blue pill – Wikipedia
Alton Brown's Perfect Popcorn Recipe
Greg Heisler portrait of Michael Bloomberg
Bruno Mars Sued by Photographer for Sharing Childhood Photo
Strobist: Lighting 103: Greg Heisler on Light and Color
Jon Gorriganwww.jongorrigan.com
Vitas Luckus, Once a Luminary of the Soviet Photography Scene – The New York Times
A Distant, Overlooked Life – Vantage – Medium
This week, we discuss a recent article talking about "capitalist realism," an idea that suggests that the work of Annie Leibovitz and Gregory Crewdson are two sides of the same coin in terms of the worlds they represent. Also, we weigh in on a photographer who decided to make an editorial decision on a photograph that didn't go well. Plus, Fuji is being sued by Polaroid over Instax. Robert ParkeHarrison is our Photographer of the Week.
Annie Leibovitz's Capitalist Realism | Conscientious Photography Magazine
The tension between creativity and productivity
def5e8cd94dec9532ba7c0826928fd54.jpg (1000×796)
The History of Photography is a History of Shattered Glass – The New York Times
Leonardo da Vinci Painting Sells for $450.3 Million, Shattering Auction Highs – NYTimes.com
Stephen Shore on Why Young Photographers Need to Start with Film
Polaroid Demands Millions From Fujifilm For Copying Its Trademarked White Film – DesignTAXI.com
Robert ParkeHarrison – Wikipedia
Robert and Shana ParkeHarrison
This week, with the actual hardware making so many drastic changes and computational photography gaining more interest and capability, we discuss the potential future of photography, beginning with the question "what is a photograph?" Does that definition change depending on your entry point into the medium? Also, a reprint of a collaboration between Richard Avedon and James Baldwin inspires a discussion around how and why we critique art. Plus, is augmented reality the future or simply tomorrow's 3d? Be sure to check the show notes for an article we will be discussing next week. Pierpaolo Ferrari is our Photographer of the Week.
Printer Review: Epson SureColor P5000 Large-Format Desktop Printer | PDN Online
More info on the new Sony 100MP and 150MP medium format back-illuminated sensors with 4K and 8K video capabilities | Photo Rumors
Weta Workshop – Blade Runner 2049 Miniatures – YouTube
The Shoot With Matt Day: JASON LEE: Actor, Pro Skateboarder, Photographer
Watch a 10-Year-Old Beat Apple's Face ID on His Mom's iPhone X | WIRED
Annie Leibovitz's Capitalist Realism | Conscientious Photography Magazine
Jesse's Visual Interviews: Phuong Nguyen – Japan Camera Hunter
Why Richard Avedon's Work Has Never Been More Relevant – The New York Times
Richard Avedon & James Baldwin: Nothing Personal: James Baldwin, Richard Avedon: 9783836569538: Amazon.com: Books
Amazon.com : Neewer Dimmable Bi-color LED with U Bracket Professional Video Light for Studio, YouTube Outdoor Video Photography Lighting Kit, Durable Metal Frame, 480 LED Beads, 3200-5600K, CRI 96+ : Camera & Photo
Amazon.com: SUPON LED-L122T RA CRI95 Super Slim LED Light Panel,3300K-5600K LED Video Light Panel , LCD display screen, ,Color temperature and Brightness can be adjusted with NP-F550 Lithium battery: Electronics
Lupita Nyong'o Criticizes Magazine's Altered Image of Her Hair – The New York Times
This week, they say imitation is the sincerest form of flattery. If you could recreate any single photograph, which one would it be and why? Does everything in a museum really "deserve" to be there or was Sturgeon right and 90% of everything is just crap? Plus, with modern cameras so dependent on software, should camera makers turn to the open source community? Virginia Thoren is our Photographer of the Week. Connect with us! Leave a message at: (347) 687-9411 or email us at: podcast@ontakingpictures.com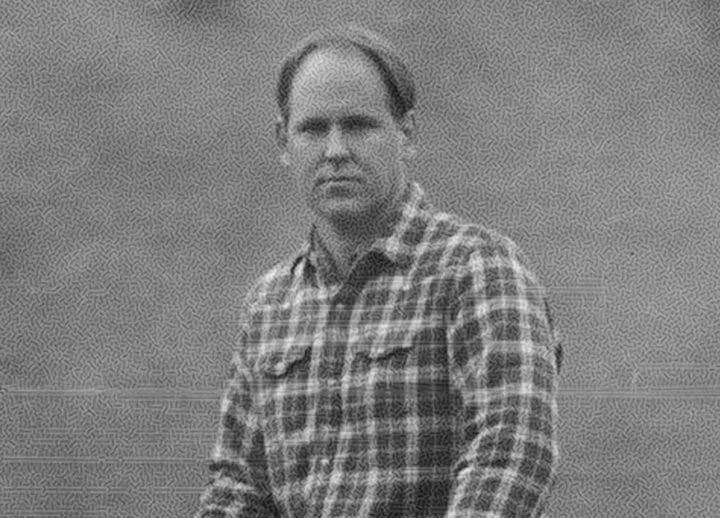 On Taking Pictures – Google+ – Assignment: #tiny
Karl Taylor's Recreation of 'Dali Atomicus' on the BBC | Karl Taylor Education
New Affinity 1.6 released – 43 Rumors
Macphun Unveils Luminar 2018 to Take on Adobe Lightroom
Apple iPhone X: Top performer for stills – DxOMark
Biggest Difference Between Bad Art and Great Art by UCLA Professor Richard Walter – YouTube
Virginia Thoren, Artful Fashion Photographer, Dies at 97 – The New York Times
June Bateman Fine Art::Artists::Virginia Thoren
Virginia Thoren – Photographer | Flickr