This week, making decisions. Sometimes moving through fear means letting go of the reigns — emotionally, creatively, maybe even geographically. But once you do, how much control do you actually have to change course? Are you at the whim of inertia, or do small moves open up new territories, whether you want them to or not? Plus, is monetization after the fact different or better than having it as a goal from the beginning? Frederick Sommer is our Photographer of the Week.
On Taking Pictures – Google+ – Assignment: #onemile
Court Dismisses $1 Billion Copyright Claim Against Getty | PDNPulse
Casey Neistat and His Beme App Just Got Acquired by CNN for $25 Million
Karl Taylor The Naked Camera #TheNakedCamera – Master Natural Light Portraiture Professional Photography Education
Does Decision-Making Matter? – The New York Times
Shirley Muldowney's Official Website
100 Photographs: The Most Influential Images of All Time
The Unknown Berenice Abbott – Berenice Abbott – Steidl Verlag
Frederick Sommer – Frederick & Frances Sommer Foundation
The Art of Frederick Sommer: Photography, Drawing, Collage
Pentax 645Z bajo el agua – YouTube
GeForce GTX 970 Memory Issue Fully Explained – Nvidia's Response
This week, what would you do as an artist without the right to express yourself freely? Do you censor your work or do you use your voice and push harder to make your point of view known? Also, what would you give up creatively in order to immerse yourself in something new? Plus, a couple entries from the Crit Wall. Ruth Gruber is our Photographer of the Week.
On Taking Pictures – Google+ – Assignment: #provocative
YouTube Casey Neistat Ending Daily Vlog | Mediaite
Episode 751 – David Crosby — WTF with Marc Maron Podcast
Taylor Wessing photographic Portrait Prize 2016 – Prize Winners
Now your photos look better than ever – even those dusty old prints
Shooting the Phase One XF 100MP Camera System on a Drone – Live View shooting in Iceland – YouTube
100MP Phase One Alpa Hands-on Review – YouTube
Visiting Sir Elton John's Dazzling Modernist Photography Collection | Fstoppers
Ruth Gruber, a Fearless Chronicler of the Jewish Struggle, Dies at 105 – The New York Times
A Woman Of Photos And Firsts, Ruth Gruber At 100 : The Picture Show : NPR
Ruth Gruber, Photojournalist | International Center of Photography
Ahead of Time:The Extraordinary Journey of Ruth Gruber
This week, we discuss the recent election not from a political perspective, but rather from the standpoint of making art and how to translate the reactionary energy into something good. Also, what are some differences between good and great street photography? Are there objective markers or is it merely great by degrees? Vicki Dasilva is our Photographer of the Week.
On Taking Pictures – Google+ – Assignment: #congestion
President-Elect Trump: Last Week Tonight with John Oliver (HBO) – YouTube
Artist talk with Photographer Albert Watson | Smithsonian American Art Museum
8449586839_49c73bf29a_b.jpg (1024×633)
herzog-curtains-1972-time.jpg (1500×1000)
Equinox Gallery Vancouver – Two Men in Fog by Fred Herzog
Photography by Thomas Leuthard
Thomas Leuthard (@thomas.leuthard) • Instagram photos and videos
"Doctor Who" Blink (TV Episode 2007) – IMDb
Leonard Cohen: I'm Your Man.Documentary 2005 – YouTube
"What Are You Doing New Year's Eve" by Rufus Wainwright – YouTube
This week, with the proliferation of low cost gear and the barrier of entry so low, have the mechanics of making become too easy? Also, is there such a thing as "objectively good" and if so, how do you know it when you see it? Plus, has photo software reached the tipping point in terms of features? Jerome Liebling is our Photographer of the Week.
Bruce Campbell on 16mm film, iPhones and why horror must go 'up the butt' – CNET
UNDERFIRE – Tony Vaccaro Studio
Chicago Tribune and Sun-Times Covers After the World Series
Pirsig's metaphysics of Quality – Wikipedia
The Shape of Things: Photographs from Robert B. Menschel | MoMA
Twitter: "Possibly the greatest scene in documentary history. Incredible. #PlanetEarth2 https://t.co/01dDjDJcdX"
Buy Adobe Photoshop CC | Download photo editing software free trial
Latest Creative Cloud version | Adobe Creative Cloud features
New features summary: Photoshop CC 2017 release
When Pictures Tell Stories We'd Rather Not Hear
Jerome Liebling, Photographer and Mentor, Is Dead at 87 – The New York Times
The Still-Life Mentor to a Filmmaking Generation – The New York Times
Jerome Liebling at Steven Kasher Gallery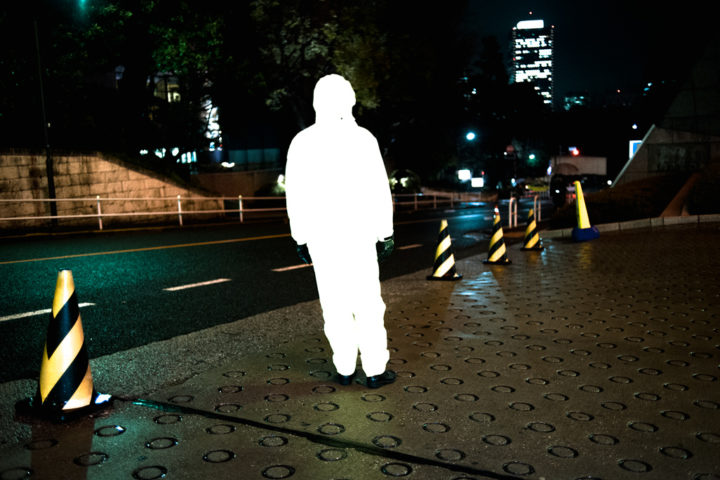 This week, we're talking about the ups and downs we go to when we just can't seem to connect with what we make. How do you keep moving forward when it feels like your wheels are just spinning in the mud. It's not the feeling of being stuck because energy is still being expended — there's just the feeling of not moving. Plus, does innovation happen by committee or does there need to be a single vision that the committee then supports? Shin Nogouchi is our Photographer of the Week.
On Taking Pictures – Google+ – Assignment: #outoftheordinary
The interview: Robert Pirsig | Books | The Guardian
William Eggleston: The Democratic Forest: Selected Works
William Eggleston, the Pioneer of Color Photography
Reel Pieces: Philip Seymour Hoffman on Capote – YouTube
Photoshop to work with MacBook Pro Touch Bar this year – CNET
Apple says LG's new 5K displays were designed for the new MacBook Pro – The Verge
Microsoft Surface Studio | Powerful workstation designed for the creative process
Artist talk with Photographer Albert Watson | Smithsonian American Art Museum
Shin Noguchi (@shinnoguchiphotos) • Instagram photos and videos