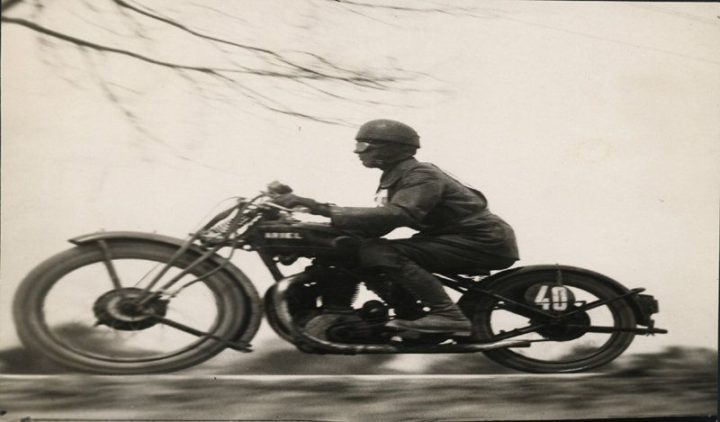 This week, a listener asks for advice on how to fund a print project, which leads us on a discussion around potential solutions as well as options for compromise on what the end product looks like — something anyone who has made anything will likely be able to relate to. Also, a few stories that re-open the discussion around copyright and what a slippery slope it can be to navigate on both sides of the equation. Plus, "fake" is the new "it" word — fake news, fake photos, fake fame — but what happens when we really do lose our ability to tell fact from fiction? Martin Munkácsi is our Photographer of the Week.
On Taking Pictures – Google+ – Assignment: #reverse 
A Band's Not-So-Impressive Response To Being Called Out On Copyright Infringement
YouTuber upgrades base-model 5K iMac with seventh-gen Intel Core i7 processor, 64 GB of RAM, and more [Video] | 9to5Mac
A monkey selfie copyright case returns to the spotlight – CNET
Picture Frames – Leading Online Store for Photo Frames
The Beatles: Eight Days a Week – Wikipedia
Janus Films — David Lynch: The Art Life
Can you tell fake news when you see it? – The Washington Post
Faking It: Manipulated Photography before Photoshop
Kylie and Kendall Jenner are sorry they wanted to sell you an old Tupac shirt for $125 – LA Times
Kendall Jenner and Kylie Jenner sued by man who took Tupac photos they used on 'vintage' shirts – LA Times
On Taking Pictures — Kristopher
Martin Munkacsi, 1896-1963 Photo Gallery by Oleg Moiseyenko's Stock Photography at pbase.com
Martin Munkacsi: Think While You Shoot! | International Center of Photography
This week, we discuss the possibilities of stepping outside our comfort zones. Sometimes, the beginning of a project seems too far out of reach — maybe even more than we can handle — but we find that the sweet spot in the Venn diagram between challenge and uncertainty is exactly what we need to take the work somewhere it couldn't have gotten to any other way. Also, where have all the Renaissance men gone? William Christenberry is our Photographer of the Week.
Bill's Sound-a-like of "Big Shot" from college
On Taking Pictures – Google+ – Assignment: #Complex
I Love Lucy – On Stage Color Footage (1951) – YouTube
Beer Shots — Santé Food Photography
Amelia Earhart May Have Survived Flight, New Photo Suggests | Time.com
Smithsonian Curator Weighs In on Photo That Allegedly Shows Amelia Earhart in Japanese Captivity | Smart News | Smithsonian
Thomas Ruff's vintage photos of Hollywood actresses – CNN.com
The Wild Life of Nadar, an Early Photographer Who Knew How to Give a Party – NYTimes.com
Inkjet Photographic Papers Premium Photo Paper by Red River
William Christenberry – Wikipedia
William Christenberry | Photography Artist | Jackson Fine Art
William Christenberry: Kodachromes
This week, for all of the "improvements" in the creative tools we use — specifically around software — have they really gotten noticeably better? Faster, yes. But are we more productive and is the work we produce better because of the tools or is it something else? Also, nepotism might get you in the door, but it doesn't keep you in the game. Plus, should an artist be allowed to destroy his or her work from beyond the grave? Jason Lee is our Photographer of the Week.
On Taking Pictures – Google+ – Assignment: #electric
Affinity Photo – Professional image editing software
Stop the Hate Towards Brooklyn Beckham Simply Because Nepotism Exists | Fstoppers
bb (@brooklynbeckham) • Instagram photos and videos
Photobucket Plus Storage | Photobucket
Edward Albee's Final Wish: Destroy My Unfinished Work – NYTimes.com
Every FORD Truck from 1917 to 2016 AWESOME! – YouTube
jason lee (@jasonlee) • Instagram photos and videos
Jason Lee's Photography of a Dust-Covered America
"A Plain View" with Jason Lee by The Kodakery | Free Listening on SoundCloud
This week, we're talking about inherited meaning, specifically related to last week's discussion around using tintype to capture older blues musicians and how that process seemed to "fit" the subject matter. Does the process give the photographs more meaning? Is the fact that they are actual tintypes "better" than if a similar effect had been achieved with a preset or a filter? Also, a terrific story about a husband and wife, their Hasselblad, and the Moon. Lilian Day Thorpe is our Photographer of the Week.
On Taking Pictures – Google+ – Assignment: #interference
Karl Taylor Education | Photography training by Karl Taylor
Batman 66 Labels (@batlabels) • Instagram photos and videos
The death of the electric guitar – Washington Post
Six Months with the M2 and My Struggles with the Myth of Leica – Casual Photophile
Forget digital. Film is still king when photographing the American landscape. – British Journal of Photography
Sony announced a new 10 Megapixel Four Thirds sensor with instant HDR – 43 Rumors
The Inner Landscapes of Common Men: Bryan Schutmaat – Faded & Blurred
In This LA Neighborhood, Protest Art Is A Verb : NPR
Art Gallery Closures Grow for Small and Midsize Dealers – The New York Times
time-100-influential-photos-edward-steichen-moonlight-pond-10.jpg (802×640)
This week, a discussion around long term projects, inspired by the work and career of Ed Gold, a photographer who often spends years on a single body of work. Also, art and politics have had a long shared history, but has the current political climate allowed art to cross the line? Plus, choosing the right medium for the job and advice on printing your images. Khadia Saye is our Photographer of the Week.
On Taking Pictures – Google+ – Assignment: #sublime
Amazon.com: Happybuy Commercial Donut Maker 6L Capacity 3 KW Automatic Donut Maker with 3 Sets of Mold Donut Making Machine Wider Oil Tank Heavy Duty Stainless Steel: Kitchen & Dining
A photographer finds home in the world's most remote places
Music Maker Relief Foundation – Preserving the Soul of America's Music
'Trump death' in Julius Caesar prompts threats to wrong theatres – BBC News
Advice on Printing your Images – YouTube
jeffery saddoris — Process Driven: Sean Tucker
On Taking Pictures — Kristopher
In pictures: the 'remarkable, powerful' works of Khadija Saye who died in Grenfell Tower blaze